There is no shortage of things to do at Stratton Mountain
during Columbus Day Weekend!
Saturday

,

October 11

9am-The Run or Dye 5K will kick off the weekend at 9am on October 11. Don't forget to sign up prior to the event, you don't want to miss your chance to get out and enjoy the colorful foliage- all while getting covered with crazy colors! Visit the Run or Dye website to sign up:http://www.runordye.com/locations/Stratton#.VCK717v_T4d.
-After you finish the Run or Dye 5K, spend the rest of your day at the base lodge enjoying Live Music, Gondola Rides, BBQ, Face painting, Carmel Apples, Chili Cook Off, Hayrides and more!
11am-BBQ
12pm-At Noon the Brew fest will begin, where you will have the opportunity to enjoy many of the fine beers and hard ciders that Vermont has to offer. Also, for all you strong men and women out there, Be sure to meet at the Amex chair lift at 4pm for the Keg Toss event!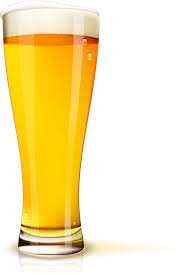 List below features some but not all vendors. More to come!

Heiniken USA
Dos XXX Amber
Dos XXX Lager
Newcastle Brown Ale
Strongbow Golden Apple Cider
Strongbow Honey Apple Cider

Boston Beer Company
Samuel Adams Boston Lager
Samuel Adams Octoberfest
Angry Orchard Crisp Hard Cider
Jack-O Traveler Shandy

Foolproof Brewing Company
Barstool
Backyard
Raincloud
Le Ferme Urbaine

Vermont Hard Cider Company
Woodchuck Amber
Woodchuck Seasonal Fall Harvest
Woodchuck Hopsation
Woodchuck Local Nectar
Long Trail Brewing Company Co
Sick Day IPA
Brush & Barrel Imperial Pumpkin
Flyin Ryan IPA
Limbo

Otter Creek Brewing Company
Shed India Pale Ale
Shed Mountain Ale
Wolaver's Oatmeal Stout
Brewmaster Mike's Overgrown

Magic Hat
Magic Hat #9
Magic Hat Wilhelm Scream
Magic Hat Drip Coffee IPA

Zero Gravity
Conehead IPA
Green State Lager

Kingdom Brewery
Round Barn Red
Out of Bounds IPA

Drop In Brewery
Sunshine & Hoppiness
Heart of Lothain

Groennfell Meadery
Autumn spice Mead
Mannaz Mead
Valkyrie's Choice
7pm- Southern Vermont's own DJ Joe Bell will be closing out the day at Grizzly's (Second floor of the base lodge) from 7pm-Close.
Sunday, October 12
9am-On Sunday morning October 12, you can sign up between 8-9 (at the North Face Store) for the Race to the Summit!
11am-After, there will be more live music, BBQ, and the Stratton Foundation will be presenting the Vermont Field Day. This includes a Pie Eating Contest, Live Music, Hay Rides, The Pumpkin Chuck'n and more!
You can check out the full schedule here: http://www.stratton.com/events-and-activities/events/2014/10/columbus-day-weekend.aspx.
So, get up to Stratton Mountain this Columbus Day weekend and enjoy the beautiful foliage and all the events that Southern Vermont has to offer!!